Right some details.
We have YURI playing a few records,
We have the Chain Gang, boys Ben and Jude droppin' some toons,
We have Jimmy Jam coming back from way back
and
SPLENDID SOUND SYSTEM featuring our very own Captain doing their thing.
Remember people 5pm on the bench, there will be beers but please bring more.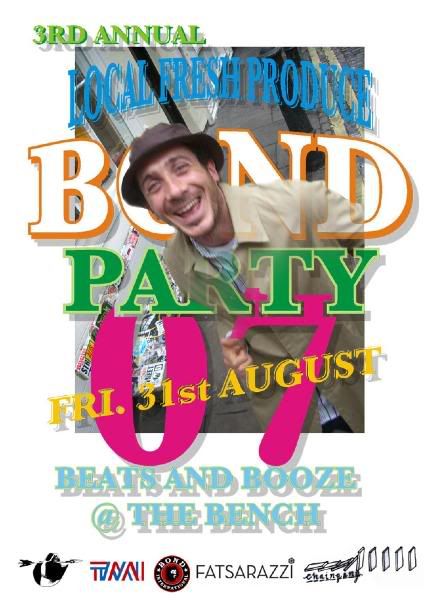 17 Newbugh St. London. W1F 7RZ