I have been asked to be a judge for the 'Create Tennis Art' competition that was set up by ellesse as part of their 50th Anniversary.
Have a look below...check the links & get creative...who knows that cash prize & trip to Rome could be yours.
Be Well.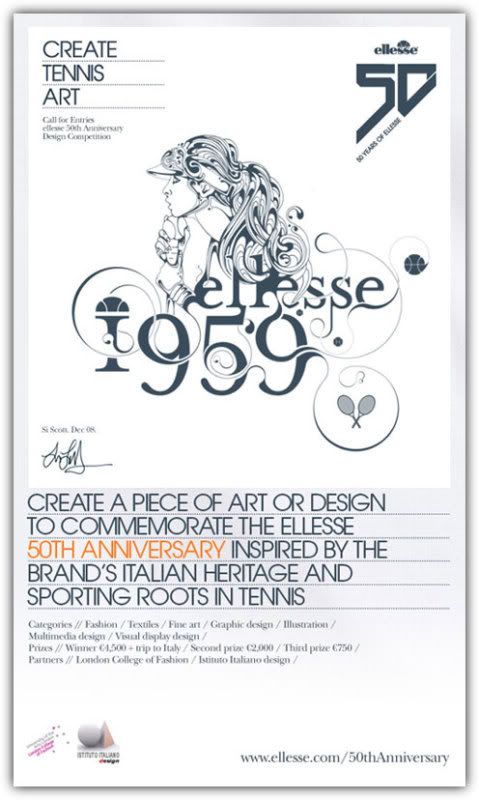 ellesse, the iconic Italian sportswear brand, is celebrating its 50th anniversary with the launch of a design competition with uber cool illustrator and typographer Si Scott as part of the jury.
The prize is €4,500 and the winner will be sent to the ellesse 50th anniversary event this summer in Rome where his/her artwork will be on display.
You want to be part of it? All you have to do is create a piece of art or design to commemorate the ellesse 50th anniversary inspired by the brand's Italian heritage and sporting roots in tennis.
The categories for the competition range from fashion and textiles, right through to fine art, sculpture, street art, graphics and digital.
Visit
ellesse 50th Anniversary
for more details and enter the competition.
Updates and news can be found on the competition's
facebook page
.